OUT AND ABOUT 2022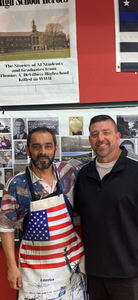 McCord Coney Island - A business with a hometown story that is close to Len's heart
DeVilbiss High school graduates Amad Mahmoud and Len Snow have a lot in common. Both graduated from the same high school in Toledo, Ohio and both have gone on to own successful businesses. "Amad had the best coney island restaurant that I have been to. He wears a lot of hats and does an amazing job with limited staff these days. I'm super proud to call this man my friend!" Strong words of praise from Len!
LEN SNOW IN THE STUDIO
Kent Wells Productions on Music Row
Len is constantly in the studio all year long cutting songwriter demos and singles with his team. Len writes both male and female songs. He currently has a publishing catalog of hundreds of songs that are ready to go for Major Label artists like Tim McGraw, Toby Keith, Dirks Bently, Brad Paisley, Carrie Underwood, Miranda Lambert, Reba McIntyre, Billy Ray Cyrus and many more. Stay tuned for more great hit songs from Len and his team of incredible musicians and producer Kent Wells.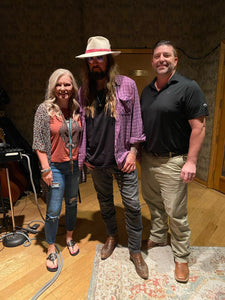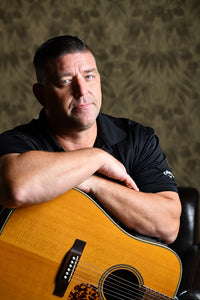 Len Snow opens his own record label in Nashville!
Get Joe Records is now open for business in Nashville! www.getjoerecords.com
After years of relationships and partnerships with great people in the entertainment industry Len and opened up Get Joe Entertainment, LLC as well as Get Joe Records, LLC. Based in Texas.
"We have an incredible team of A&R, producers, studio staff, PR and social media superstars. There is not way this won't be successful!"
Len started these ventures with longtime music industry friend and veteran Dave Fowler. (www.davefowler.com)